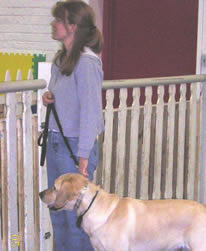 The North Shore Dog Training Club is the oldest, AKC-member obedience-training club in the United States. NSDTC members come from all over the Chicago metropolitan area and share a common interest in training our dogs. We're not necessarily dog "professionals," just a bunch of people who like to get together with each other and our dogs, take classes, get tips, and support our sport of competitive obedience.
The next session of classes begins Tuesday, March 7, 2017 at The Barking Lot, 495 Lake Cook Road, Deerfield, IL 60015. Click on Training Classes for the schedule and fees. Or call 847-677-0680 days, 847-674-8613 evenings for more information and to reserve a space!
If you'd like to save time at registration the first night, please print out and complete the training waiver. Bring it to class the first night and give it to the Registrar. You'll need Acrobat Reader (a free downloaded software program) to open the file: training_waiver.pdf.
The North Shore Dog Training Club's 76th All-Breed Obedience Trial and 11th Rally Trial was held Sunday, June 19, 2016 at the Libertyville Sports Complex. Thank you to everyone who helped make the trials a success!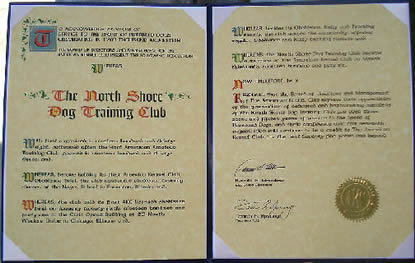 The American Kennel Club issued this resolution in recognition of North Shore Dog Training Club's 75 years of service to the sport!
(Click on the image to enlarge it in a new window.)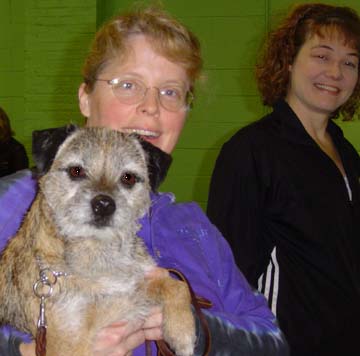 Club night March 3 was fun for people and dogs - we danced with our dogs to live music! Check out the pictures and the video!
Support the club and buy a T-shirt, cap or other merchandise with the North Shore Dog Training Club logo on it at the new logo store!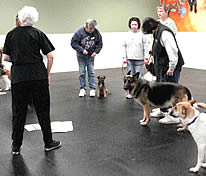 Small dog owners: here's a link to Golly Gear, where you can find fun, affordable, practical items for you and your small dog! http://www.gollygear.com
[Members of the North Shore Dog Training Club own Golly Gear and maintain NSDTC's website.]
©2017 North Shore Dog Training Club. All Rights Reserved.