Picnic Fun 2005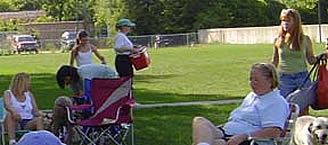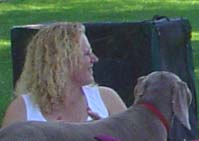 Setting up in the shade! ---- Chris and Emma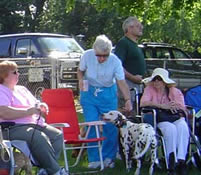 Stop looking at my seat! ---- Jasmine

Lots of members and family having a great time!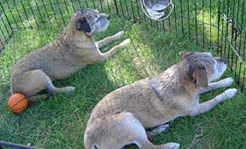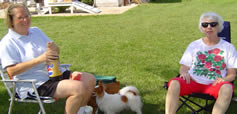 Robbie and MacDuff looking on. ---- Mary, Jester and MaryAnn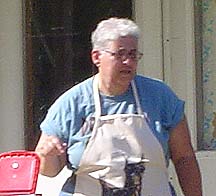 Ivory ---- Geri at the grill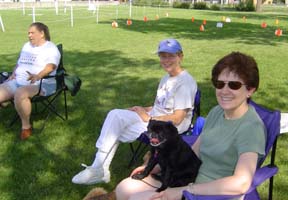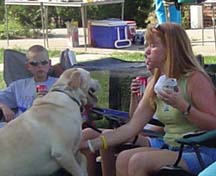 Rosemary, Nancy and Fran with Golly ---- Potomac and Ruth Ann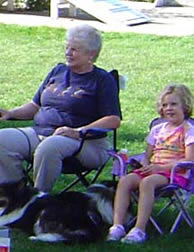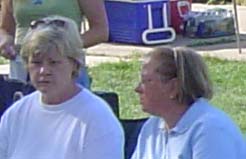 Peggy, Spice and Dot --- Char and Mary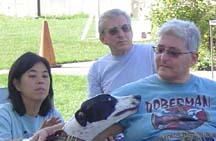 Colleen, Findley and Geri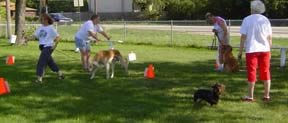 Rosemary held a mini-seminar on Rally Obedience!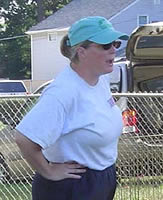 Call to order! Betsy's making a point!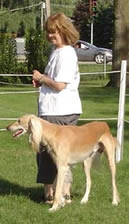 Peggy's judging the run-off for the President's Trophy!

Janie with Reggie won!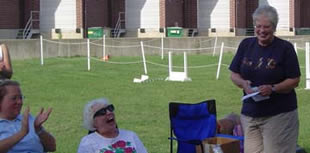 Mary Anne can't believe she won an award.
©2017 North Shore Dog Training Club. All Rights Reserved.