Picnic Fun 2003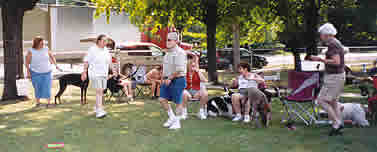 Great day for a picnic!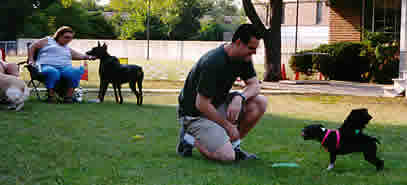 Who's faster?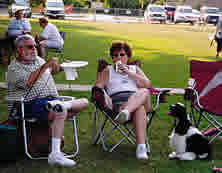 Buster wants some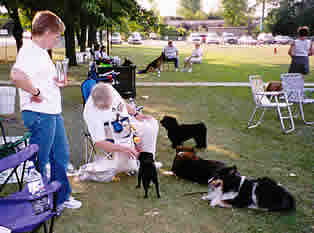 Peggy's offering treats!

Ruth Ann and Potomac are going for seconds!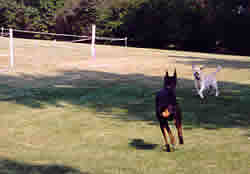 Pax and Potomac want the same ball!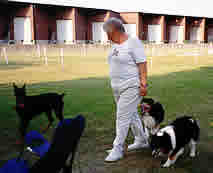 Peg and her entourage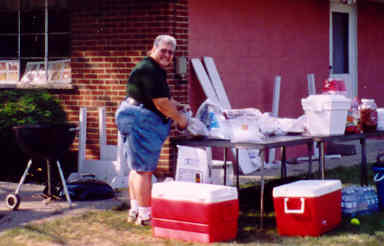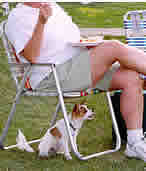 Thanks to Geri ---- Jester in his favorite spot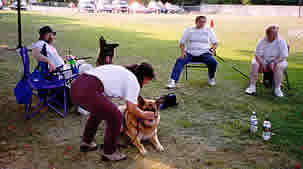 Thanks to our GDS friends!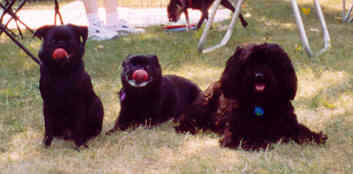 Little black dogs ---- playing follow the leader

Janie Wondergem & Colleen Tsuji and their sighthounds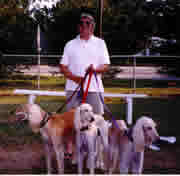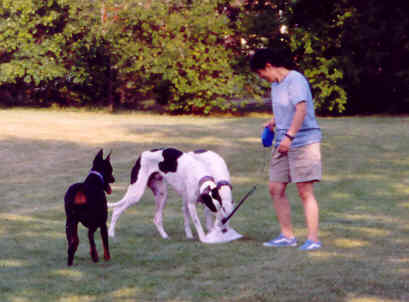 Fred and friends ---- Colleeen with friends of her own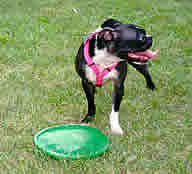 Ceilidh is tired but she had a great time!
©2018 North Shore Dog Training Club. All Rights Reserved.