Holiday Party 2010
December 18 at Dogs in the Ring

What a spread!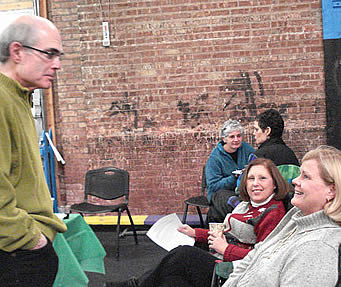 Bruce, Ellyn and Char (foreground); Hope and Debra (background)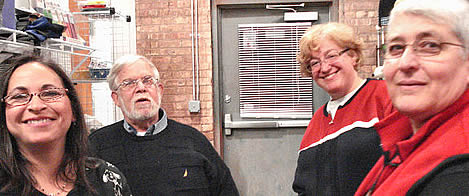 Terri , Rich, Wendy and Geri smile for the camera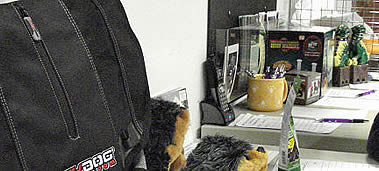 Some of the silent auction items. Even the pen mug was sold for charity!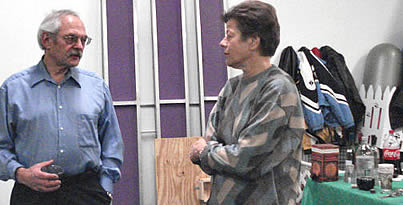 Murray and Joan converse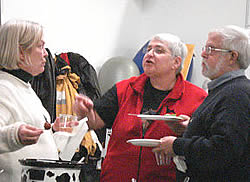 A discussion over Mary Anne's meatballs got heated (Susan, Geri and Rich)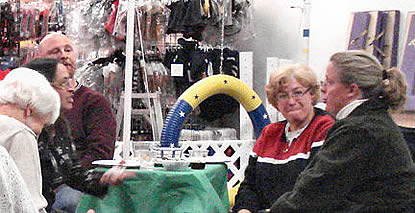 Mary Anne, Terri, Scott, Wendy and Betsy in another discussion.
©2018 North Shore Dog Training Club. All Rights Reserved.